ROS GREAT HIGHLAND BAGPIPE
"The Kalevala Pipes"

A mammoth on silver set.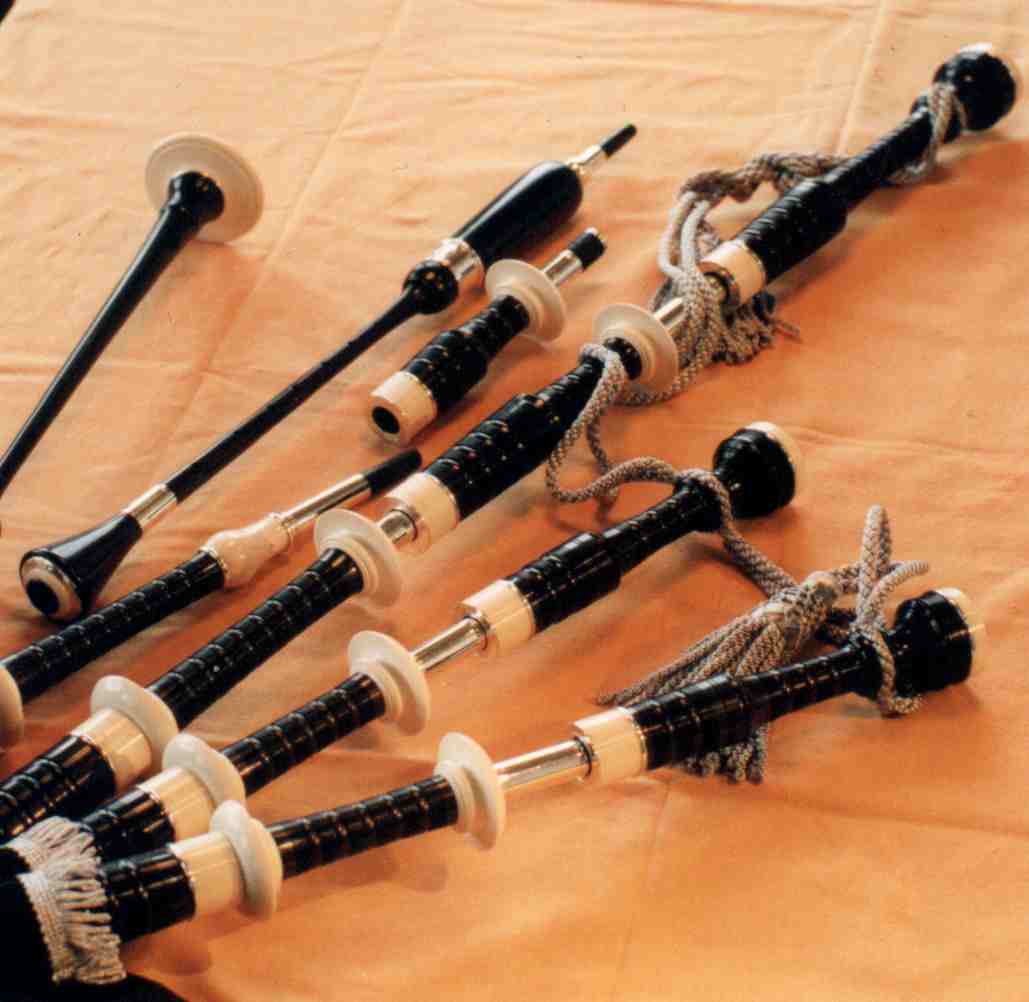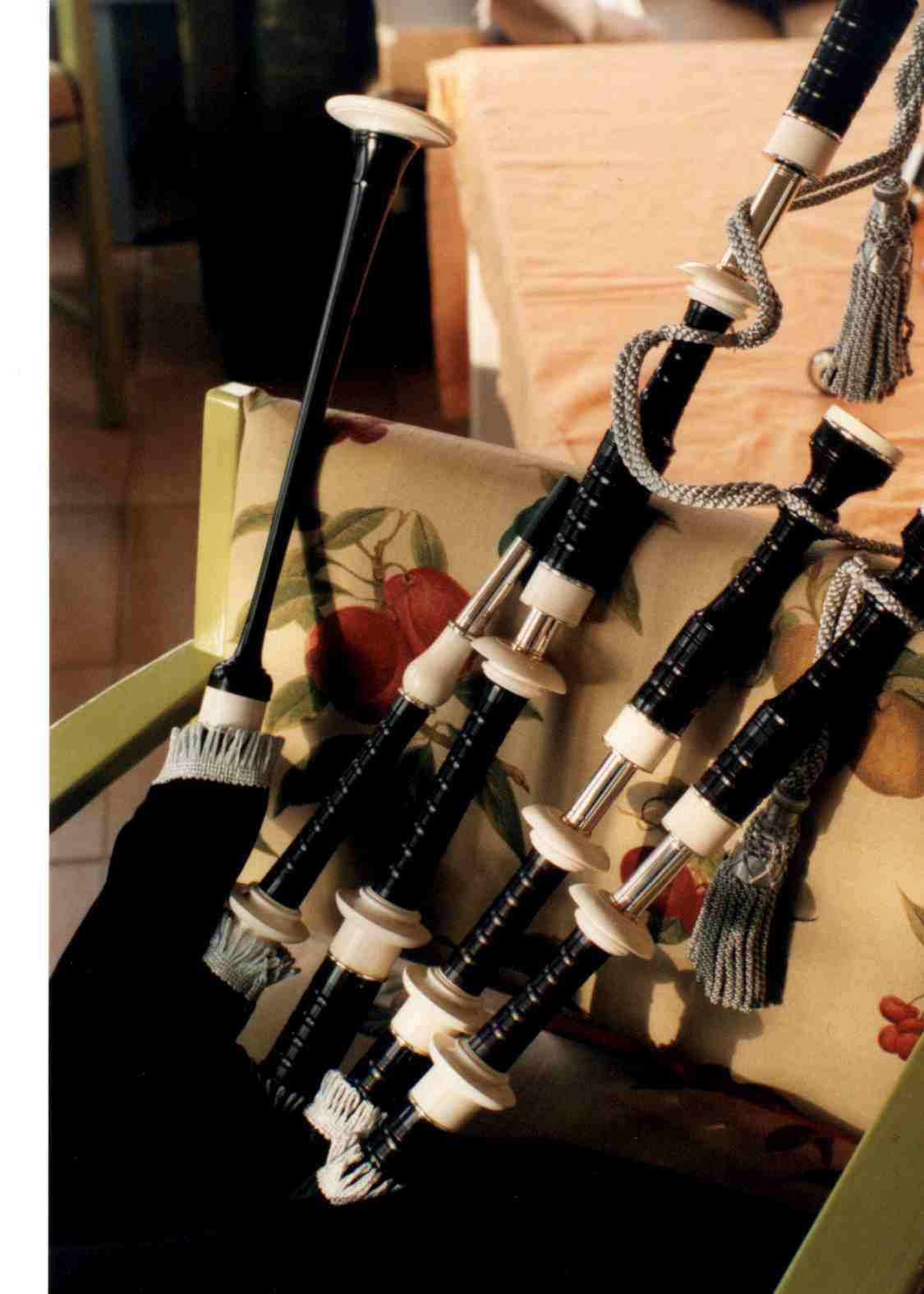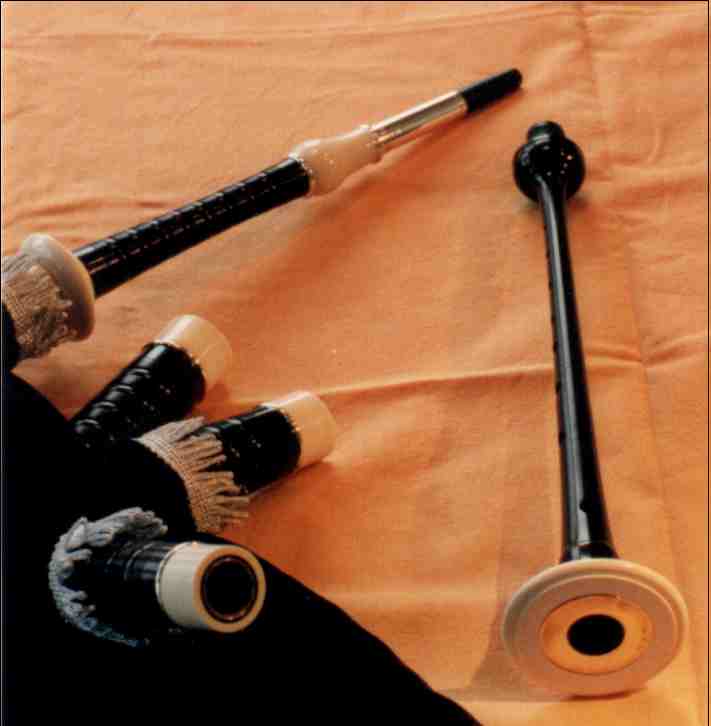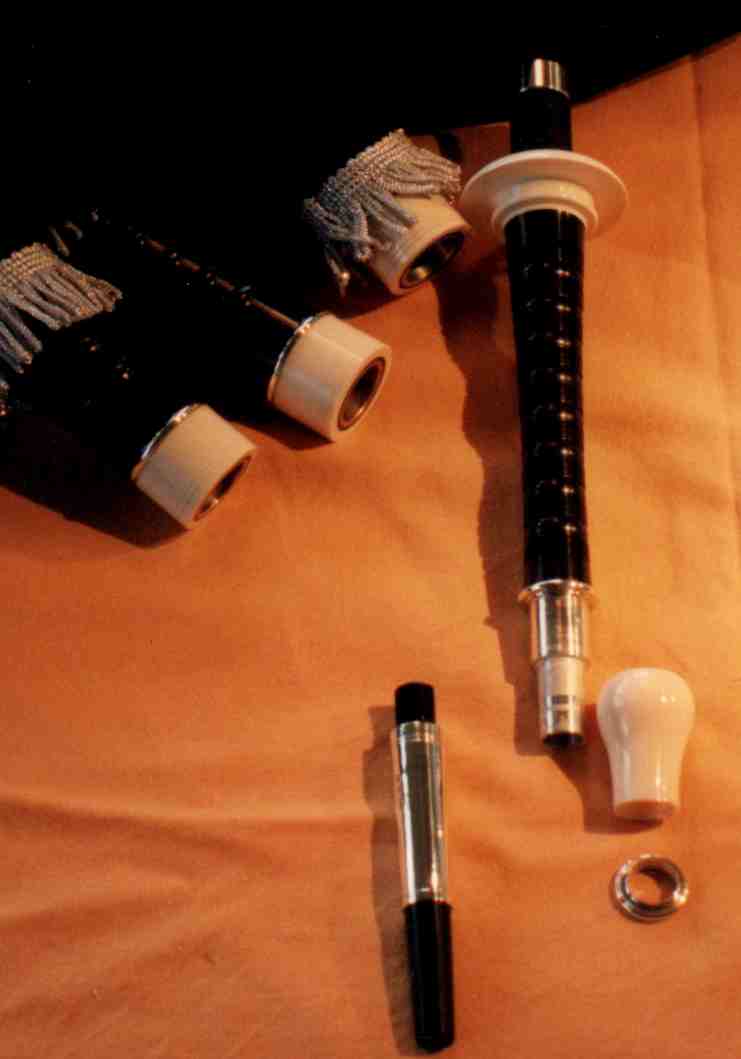 Left: ROS solo chanter with mammoth on silver sole. Right: Silver lined blow stick with silver lined mammoth bulb.
All the stocks are brass lined except the blow pipe stock that is silver lined.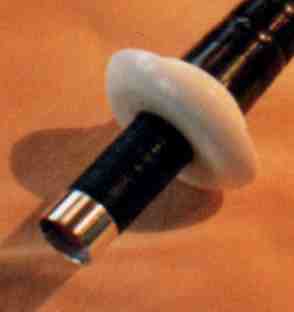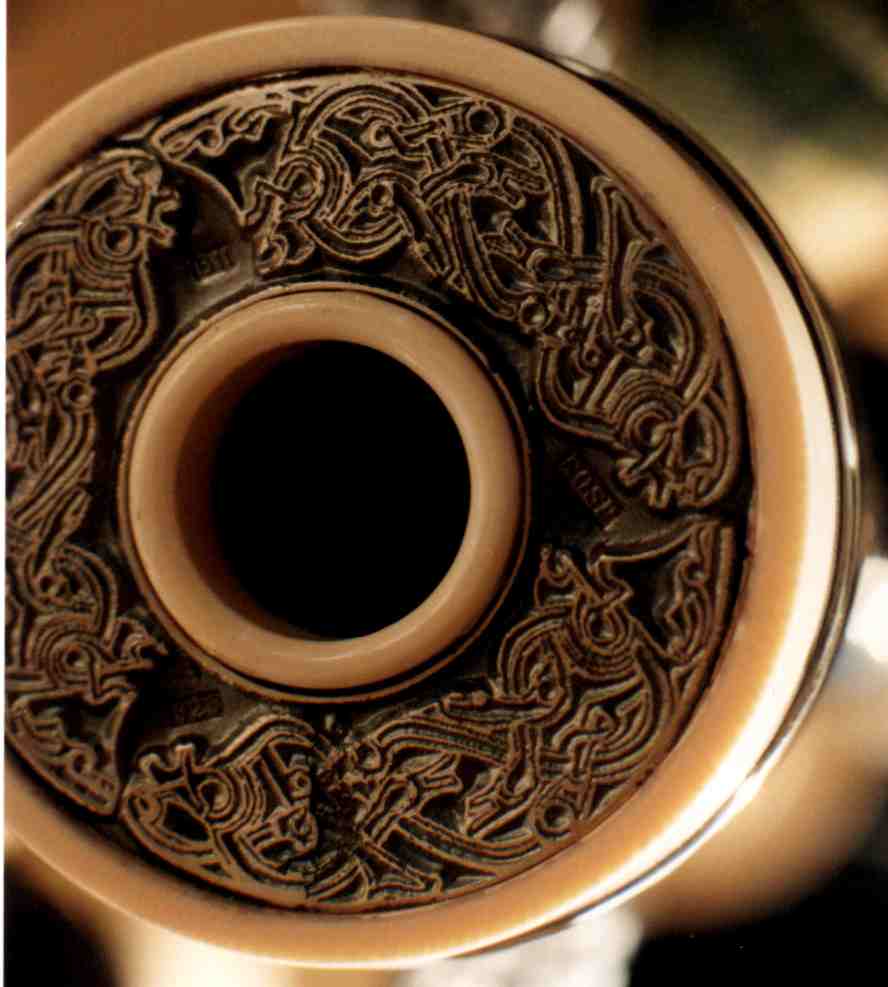 Left: Valve holder sterling Right: Top, oxidizes sterling silver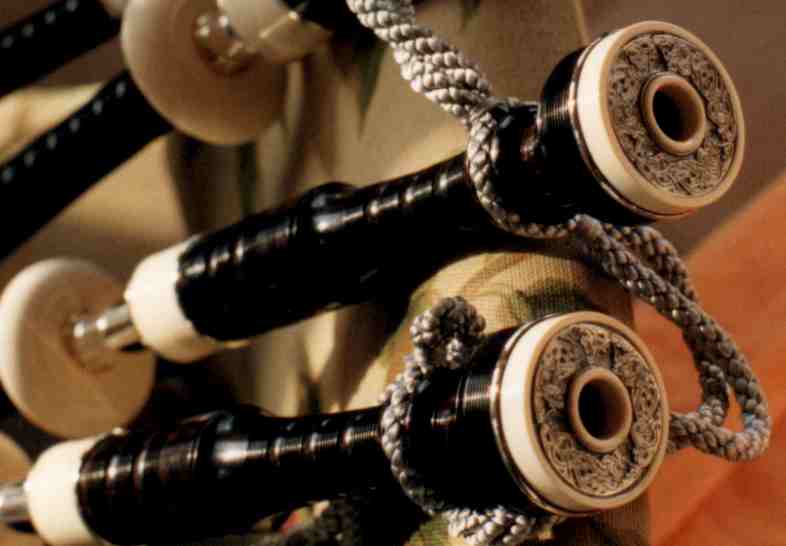 Extras for the Kalevalas
Drone part to make one of the tenors to a baritone.
ROS Deluxe Practice chanter.