Refurbished
Peter Henderson ?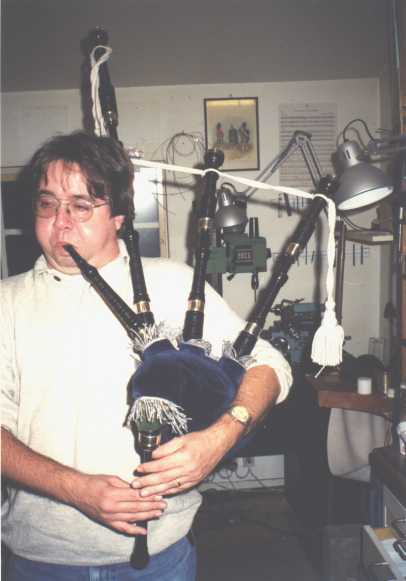 PM Pelle Stjernkvist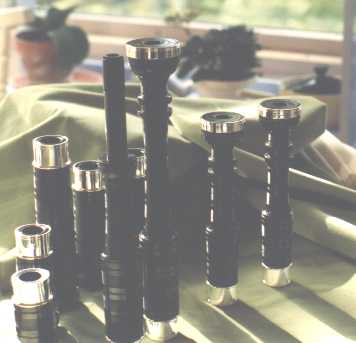 The owners story behind this beautiful set of Great Highland Bagpipes are that pipe maker Pete Fraser ( spelling can be incorrect ) working at Peter Henderson Ltd made this set about 1970 as sample set for Kintails. But he didn't only make one set, he made two and both sets have there owners here in Sweden.
If anyone who read this story disagree, please let my know ( rolf.littorin@enko.se ), the story comes not from me, but the workmanship, dimensions and the sound are absolutely Henderson plus that all the tops and the bass drone mid. section are stamped:
Peter Henderson Ltd
Grieg Sharp, Manager of Sharp & CO. (Kintail) and manager at Peter Henderson Ltd from 1961 to 1971 have the following objections:
The content on your site is all wrong, Hendersons never made patterns for Kintail in 1970 as Kintail didn't start until 1971 after I had left Hendersons. When Kintail started in 1971 Peter Hendersons had ceased manufacturing there own bagpipes and Kintail employed all of Hendersons bagpipe makers so there was never any point when the two companies overlapped. Although Peter Fraser was a time served tradesman with Hendersons he had left and was working elsewhere prior to 1968. Regarding the pipes on your site at no time did Peter Hendersons make a pipe to that pattern whether they are stamped Hendersons or not.
Before the refurbish the set had imitation ivory bushes and ring caps (the yellow one) and nickel ferrules this have been replaced with sterling silver and buffalo horn, nothing else have changed.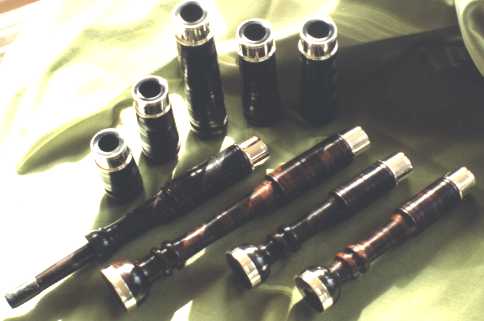 There are put 400 grams sterling silver on those pipes.
The total cost including horn tops and bushes was US $ 1400.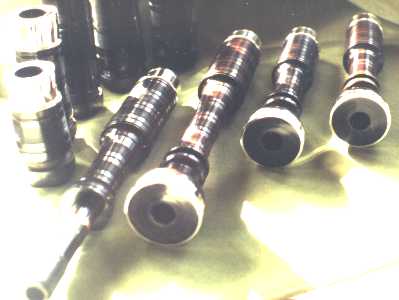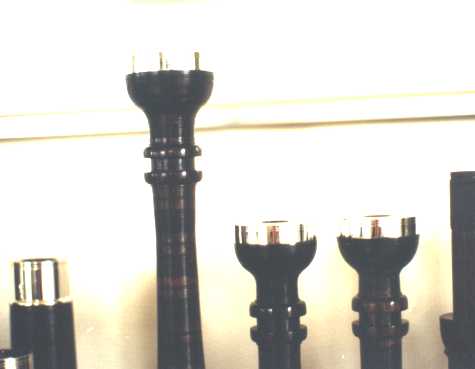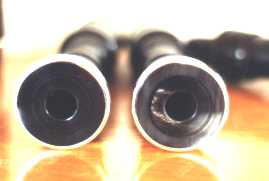 The bushes and the ring inside the silver are buffalo horn.